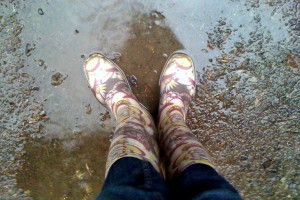 If you're looking to outsmart the rain this season – NOW is a good time to start!
Instead of waiting for the next December rain storm, prepare your home and property now by making drainage and rain-collection improvements this fall to ensure that water doesn't wreak havoc in your yard or home this winter.
According to the U. S. Environmental Protection Agency, winter precipitation is projected to increase in the Northwest as part of climate change. So, even if you have not had drainage problems in the past, consider these questions when creating your to-do list.
What are your goals? Determine what you want to accomplish with your drainage improvements. This could include handling rainwater running off the roof or paved areas on your property, eliminating basement flooding or collecting rainwater for watering your yard.
Seattle averages 21" of precipitation from November through February, so keeping a basement dry in Western Washington can pose a serious challenge.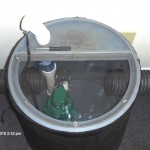 Is a sump-pump right for you? Many homeowners address their basement-flooding issue within the home by installing a sump pump. If you're not familiar with a sump pump, it's a pump that is used to remove water that's accumulated in a water collecting sump basin. These are commonly found in the basement of homes or nearby on the property.
Sump pumps are used where basement flooding happens regularly, and to solve dampness where the water table is above the foundation of a home. Sump pumps send water away from a house to any place where it is no longer problematic on your property or even a municipal storm drain or maybe even to a dry well.
Are your gutters loaded with leaves? You'll have even better results by diverting water away from your house. Make sure you're keeping gutters clean so they don't overflow. You can also add extenders to downspouts at least 6′ to keep water away from the foundation. Make sure the grade of soil slopes away from the foundation. (You may need to bring in soil for this.)
Have you considered window-well covers? To help prevent water from seeping in through basement window wells, install window-well covers, available at hardware and home-improvement stores. As a less-expensive alternative, one Seattle resident reports she kept water out simply by placing a sheet of Plexiglas at an angle over her window well.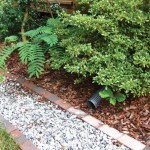 Are French Drains right for your property? If a more complete drainage solution is needed for your wet basement, you may consider a drainage improvement known as a "French drain." (Named after 19th-century Massachusetts farmer and judge Henry French, who popularized it.) This type of drainage solution usually consists of a perforated pipe surrounded by crushed rock in a trench, which directs water away from an area.
Some Seattle homes have their downspouts connected to the city's combined sewer system, where mixed rainwater and wastewater go to a sewage-treatment plant. Disconnecting downspouts from this system helps reduce sewer overflows and protects local streams, according to Seattle Public Utilities. However, if you disconnect, you need to be careful not to flood neighbors' property or public sidewalks with this water.
For information about disconnecting downspouts and managing stormwater at home, King County residents can contact the Garden Hotline at 206.633.0224.
---
Robbins and Co. are Foundation Repair and Drainage Solution professionals in business since 1952. CONTACT US today at 206.244.1023 for a no-cost consultation or just to ask us a question. We look forward to talking with you.