Look at the ways Robbins and Company fixes common foundation problems.
Today, more and more homes are being built on unstable soil in the Seattle area.
In fact, each year, thousands of homeowners are faced with costly repairs due to foundation support problems that could have been avoided by installing the Grip-Tite® new construction piers prior to construction. Dealing with unstable soils in a new construction project? The piers we install at Robbins and Co. can be installed before foundation construction begins to avoid future costly structural repairs.
Grip-Tite® New Construction Helix Piers are mechanically screwed to deep stable soils, allowing the weight of your new building to be transferred or built from unstable ground to these load bearing Helix Piers. This installation can be done completely regardless of the rainy days we often have in Seattle, Washington. Grip-Tite® New Construction Helix Piers are more effective than engineering over-sized concrete footings, Grip-Tite® Helix Piers will guarantee your new home rests on deep stable soil.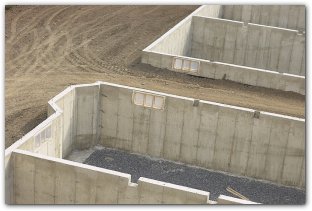 Serving The Pacific Northwest since 1952
We are so confident you will be happy with our work that in most cases we require no payment until the work is completed.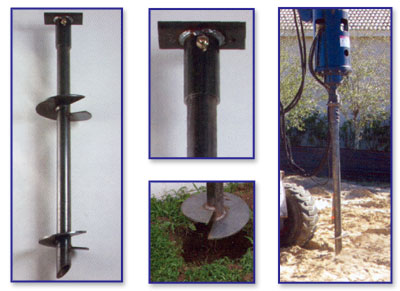 For the support of new structures, a new construction bracket is placed on anchor installed between footings and tied to re-bar prior to pouring concrete. Pier Shaft Extensions are added to assure the helix plates reach load bearing soils to provide the required structural support. Grip-Tite® New Construction Helix Piers provides a reliable and economical method of support in most all soil conditions.