Crawl Space Encapsulation
Look at the ways Robbins and Company fixes common foundation problems.
As often happens, most Seattle homeowners don't give much thought to crawl space below their homes.
After all, they don't have anything stored here, so what does it matter if there is also water and mold found in this area? Our team knows what happens in your crawl space can have a huge influence on the rest of your family's home, and can have a direct impact on the quality of your health and well-being. View our service area HERE.
An un-sealed crawl space lets in moisture whenever it rains or when you have melting snow on your lawn. All of this moisture can lead to damage where your wooden supports and floor joists are concerned, leading to serious damage to the structural integrity of your entire home – including sagging floors.
Also, all of this rotting wood can be very inviting to unwanted critters, including termites, roaches, mosquitoes, rats, snakes, spiders and more.
Additionally, moisture and high levels of humidity below your home can lead to mold growth. Mold is a dangerous fungus that is usually dark green or black in color.
It can lead to a variety of health problems, including: asthma attacks, headaches, skin rashes, cold or flu-like symptoms, fatigue, bronchitis and more.
"Regarding the encapsulation work your company did at my house, I am very pleased. Every person that I dealt with was very professional, courteous and kind. Thank you very much."
~ J. Rasmussen Arlington, WA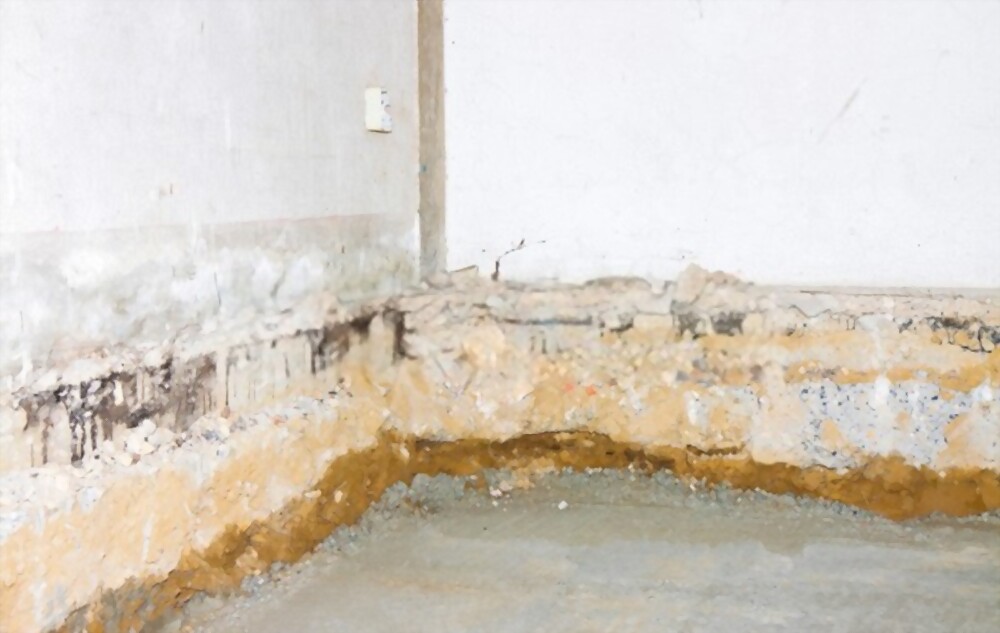 Serving The Pacific Northwest since 1952
We are so confident you will be happy with our work that in most cases we require no payment until the work is completed.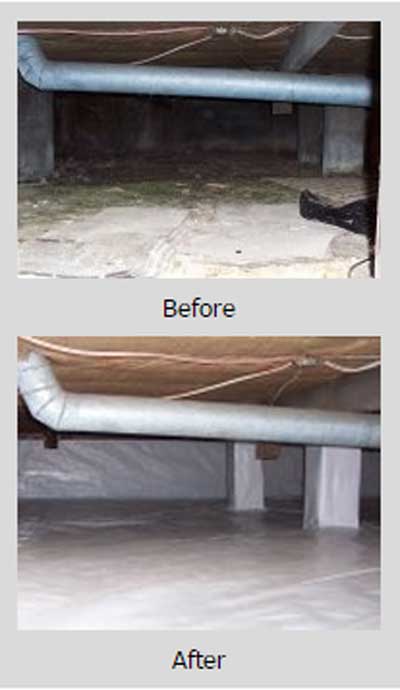 Crawl Space Encapsulation
Without proper treatment with crawl space encapsulation, your home could be at risk of being exposed to a lot of serious damage. While each house is different, there are some standard products in our industry that Robbins and Co. uses routinely in handling crawl spaces.
When you have a correctly designed and installed encapsulation system, partnered with a quality drainage setup, it can prevent structural damage in your crawl space as well as improve the overall air quality of your entire home.
We will do an inspection of your home, identifying the particular needs your crawl space has and recommend the best treatment for what you need. An untreated wet crawl space causes structural damage to a foundation, so why wait? Act now and contact us today to protect not only your home but your family and pets as well.
Let one of our professionals inspect your crawl space and prescribe a treatment system that will provide great protection at a great price, and help you lower your energy bills while increasing your property value!
Vapor barriers
Floor liners
Thermal barriers
Sump pumps
Dehumidifiers
Drainage systems
As a professional crawl space repair contractor, we can help you with any type of crawl space issues you may be experiencing. Contact us today!