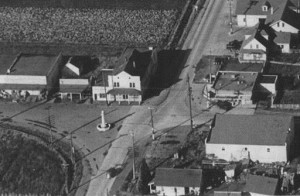 Fountain History
The Fountain, a Fife fixture since 1914, originally served as a watering station for horses and was located at what is now the intersection of 54th & 20th Streets. It was moved to its current location in front of the Fife Swim Center in 1984.
Fountain Restoration
A portion of "Fountain Park," located at the southeast corner of the intersection of 54th Avenue East and 20th Street East, will be improved to create the new "Fountain Plaza," including clearing and site demolition, earthwork, storm-water drainage, concrete surfacing, landscaping, irrigation and site lighting.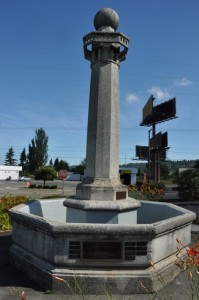 Improvements include a new concrete signage/street wall with a precast concrete cap, concrete stair, and metal railings.
Fountain Relocation
Robbins and Company was tasked with relocating the existing 100-year-old historic Fife Fountain from its current location in the parking area, to the new Fountain Plaza, and will be restored at its new location. Additionally, the Fountain will be retrofitted to include a new plumbing system for an active fountain, lighting, and aluminum fabrications for grating within the Fountain.
Click HERE to see photos and videos from this historic fountain move.